Classic Massage Partial/Whole Body
This massage encourages the very pleasant sense of relaxation of the entire body and mind. It supports blood circulation in superficial veins and lymphatic vessels, while improving the nourishment of tissues and promoting pain relief. Whether the partial or comprehensive variant, a classic massage is a great way to relax muscles, encourage absorption of swellings, and can even aid relief of headaches. You will leave the room feeling rejuvenated and calm.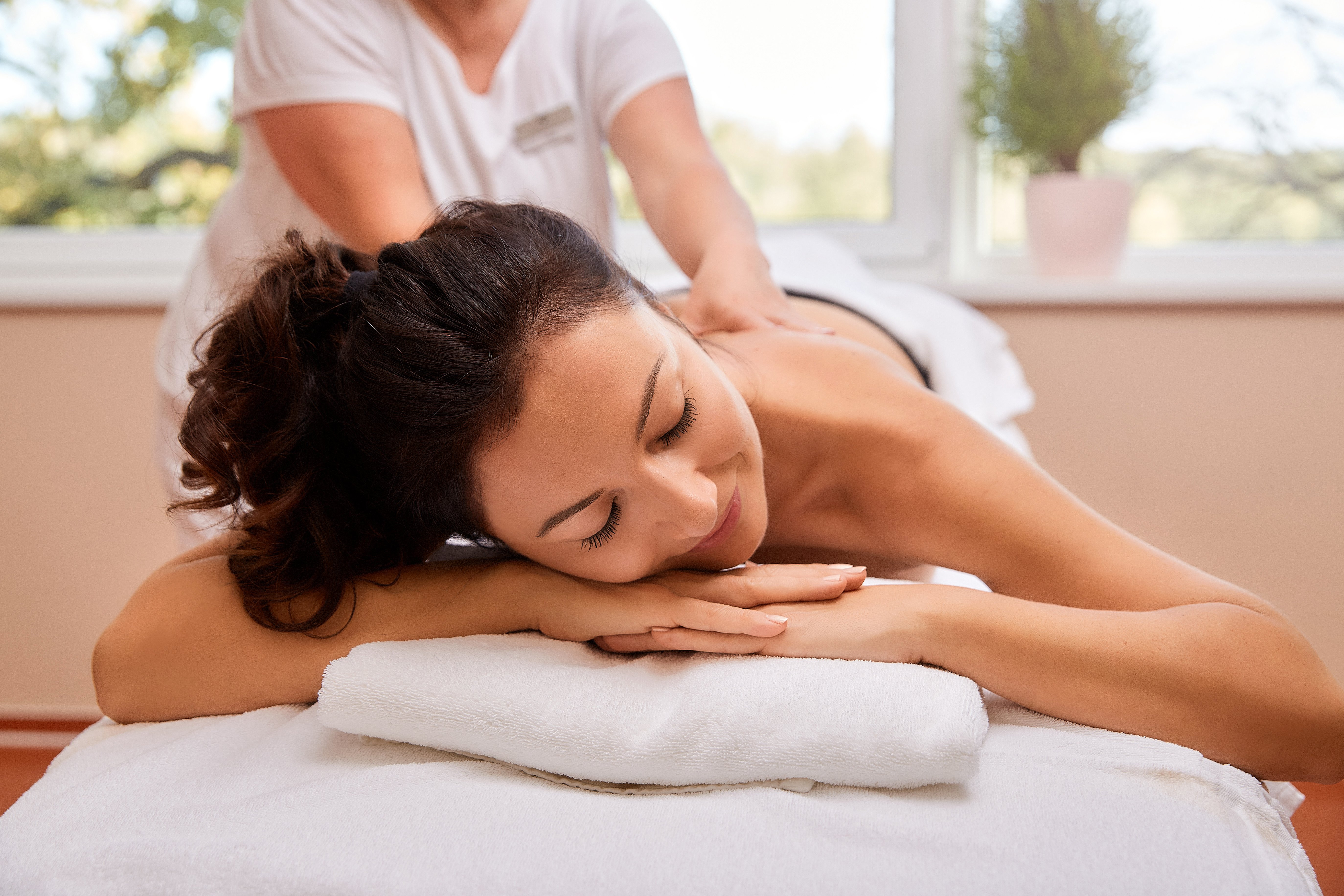 Underwater Massage Partial
This massage combines thermal therapy and treatment with apparatus. An underwater massage is carried out by a specialist with a jet of water in a warm bath, where the selected parts of the body are massaged under the pressure of 1–2 kPa. This massage relieves spasms while also removing pain in the back and fatigue from muscles. Underwater massages are recommended for improving the appearance of scars and cellulite.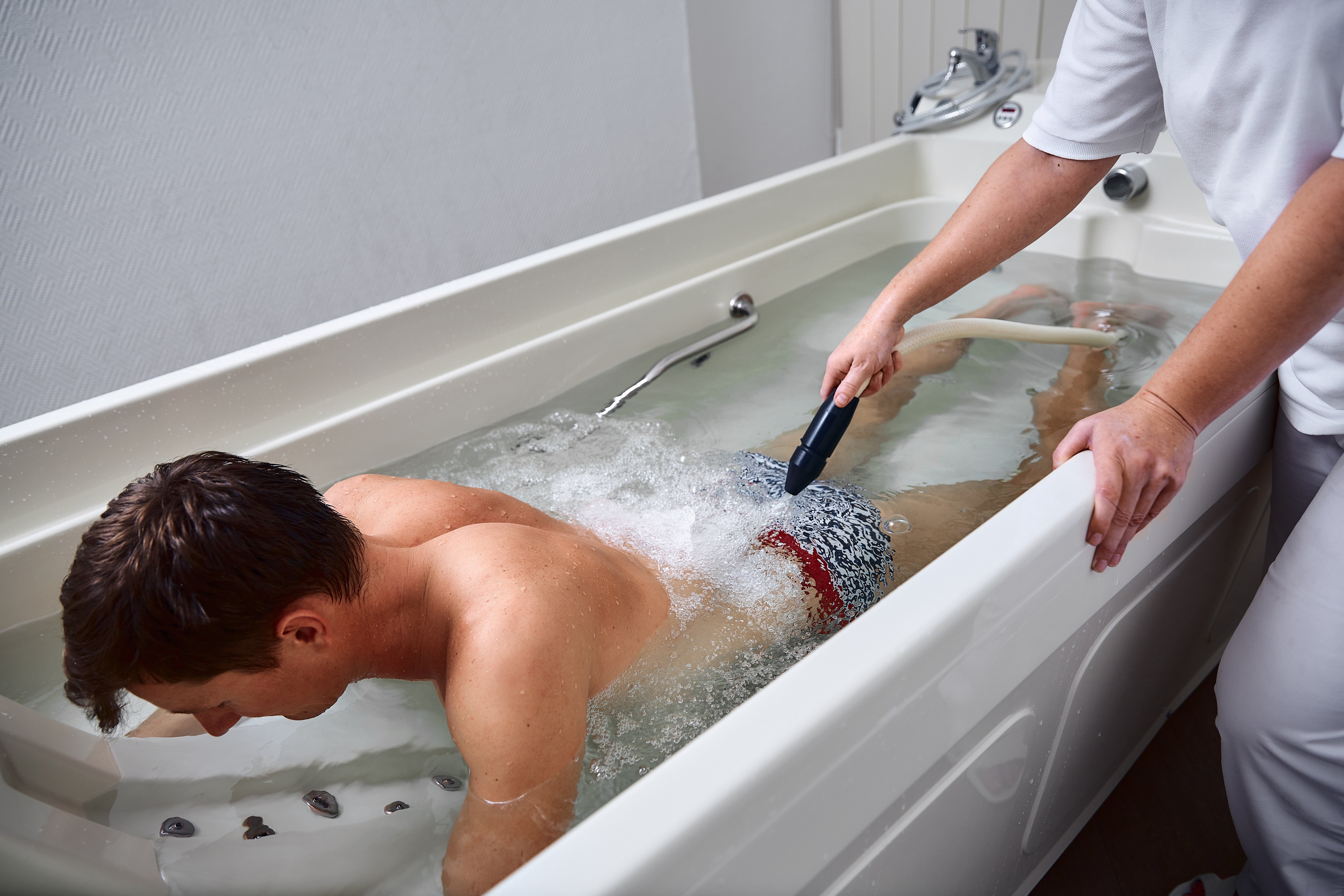 Pregnancy Massage (week 12 to 36 of the pregnancy period)
In the sensitive period of pregnancy, some parts of a woman's body become overburdened – particularly the backbone, the back muscles and the region of the cervical and lumbar spine. This procedure is all about relief from back pain. The treatment is given while you are in a half-sitting position by a trained masseur. The back and the neck are the regions focussed on, whereas the abdomen remains untouched. Massaging the limbs improves blood and lymph circulation, thereby alleviating swelling.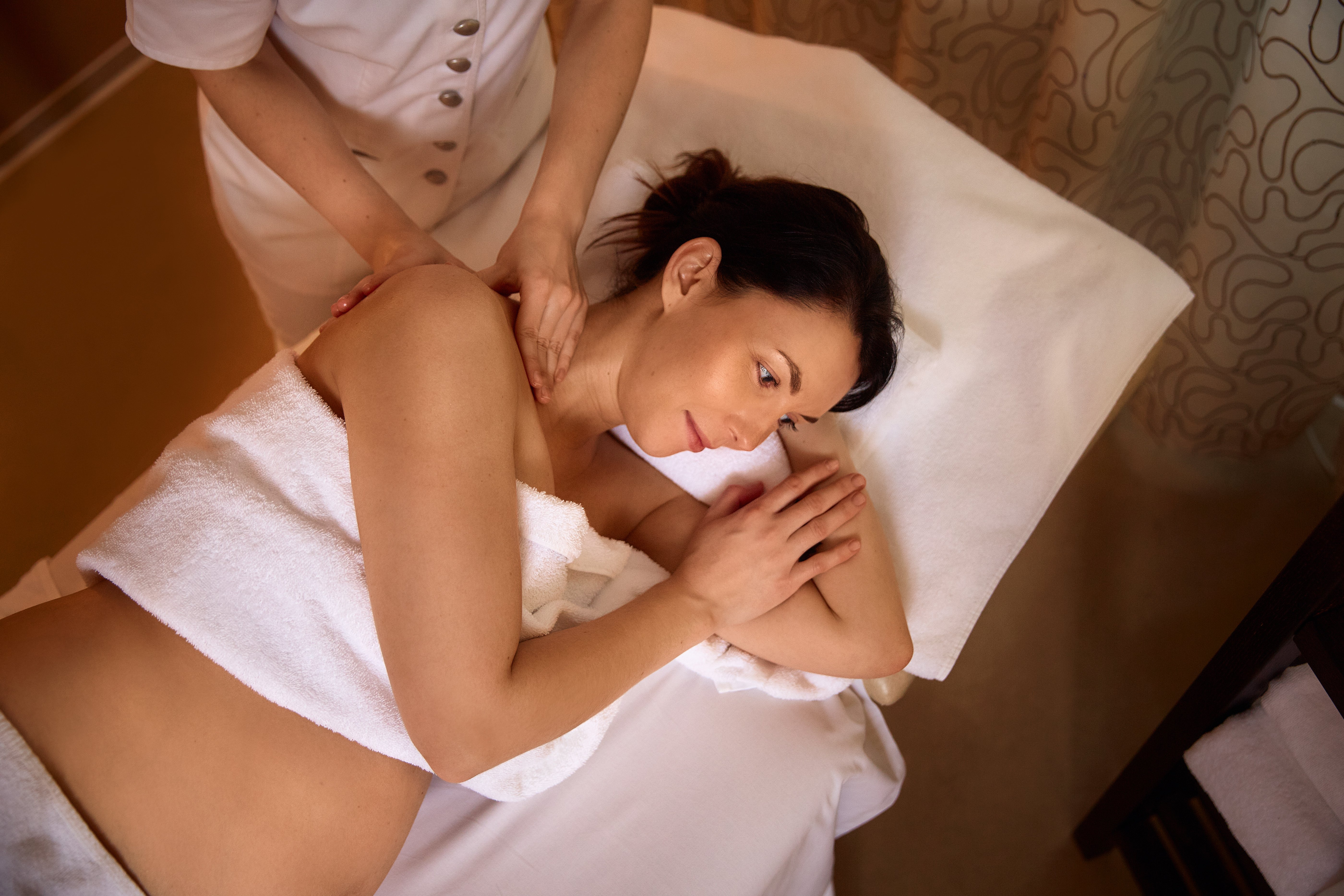 Foot Sole Reflex Massage
This unique method is based on ancient Chinese medicine. The sole has up to 7,200 nerve endings, essentially making it a map of the organs of the body. The treatment of various points and flat sections on the foot is something that our experienced masseur uses to positively influence blood circulation, immunity and rejuvenation. Massaging results in relief from the pain of muscles and joints or even headaches, also aiding those with allergies or insomnia. An important effect is exerted by the mental and physical relaxation it affords, effectively reducing the consequences of stress.
Massage on Hydro-Jet waterbed
This is a dry massage tub in which a stream of water massages the body through an elastic film. It boosts blood supply throughout the organism and reduces muscle tension. This helps to improve the absorption of oxygen in the vascular bed, reduces the level of toxic substances in muscles and contributes to faster regeneration of tissues. It also promotes the leaching of endorphins to enhance one's mental well-being, in addition to reducing blood pressure and positively influencing the circulatory system.