SHIRODHARA – Ajurvedic Third Eye Massage
One of the most effective relaxation techniques of the past 5,000 years, it removes stress and nervous strain, heals migraines and headaches, improves the concentration and memory and – thanks to stimulation of the brain's centres – rejuvenates and slows down ageing of the mind. This massage involves the use of a special Ayurvedic oil.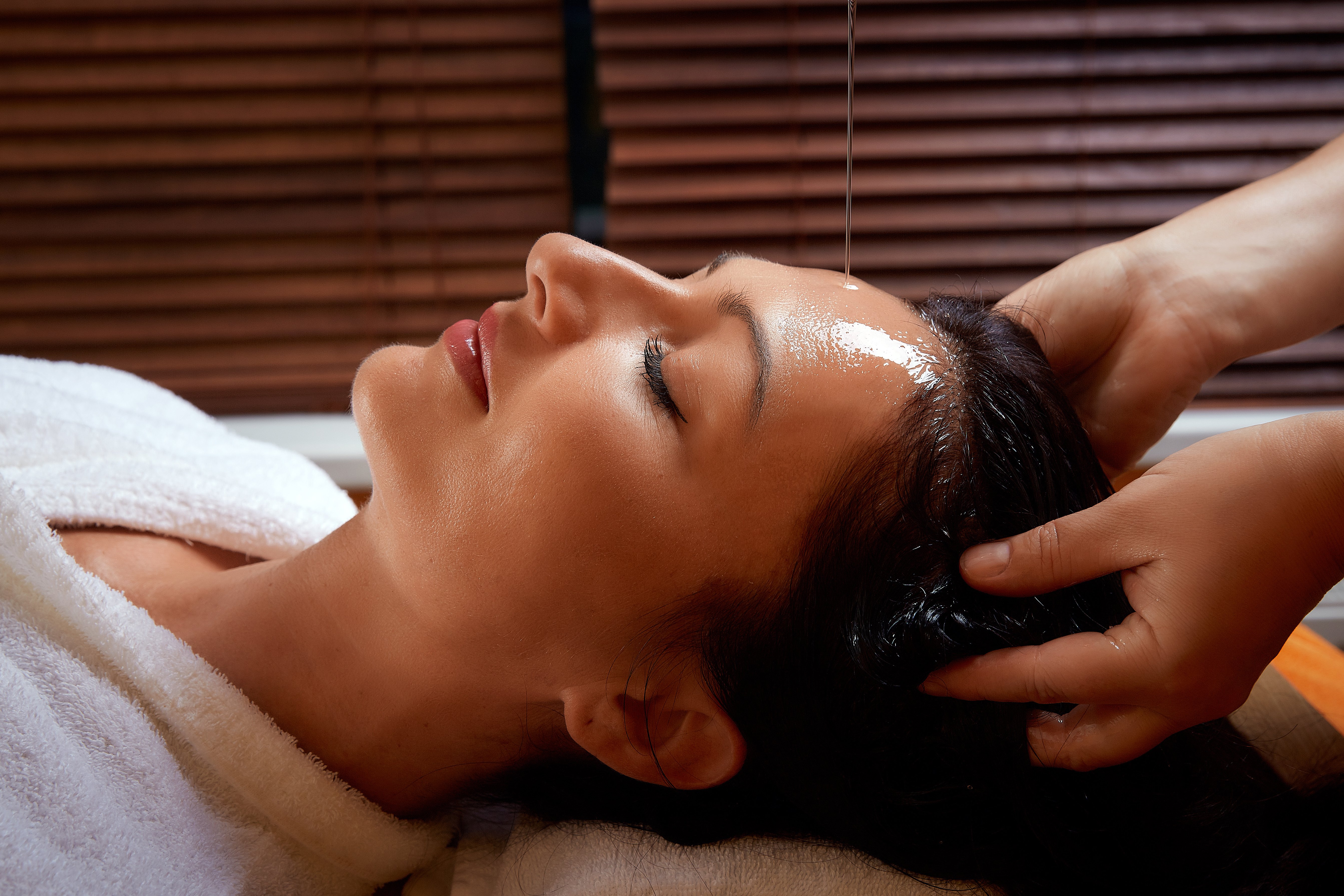 SHIROBHYANGA – Indian Massage of the Head
One of the most effective ways to release stress, this Indian massage of the head involves massaging the face and the scalp through applying our expert skills. It reduces fatigue, strain, possibly headache, and induces an extended sensation of profound rest. A massaging oil is employed for profound relaxation.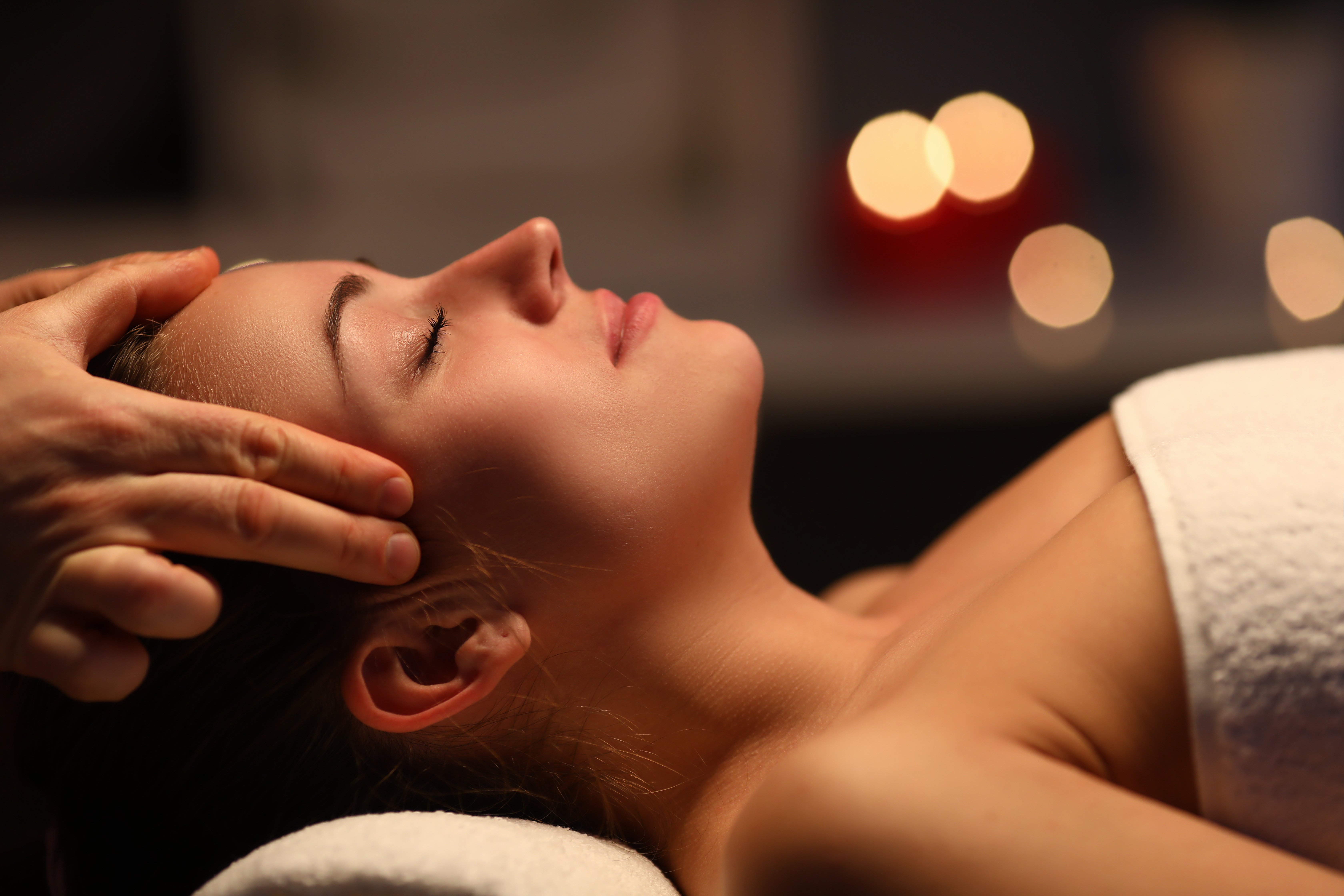 ABHYANGA – Ajurvedic Body Massage
Ayurveda considers this deeply relaxing and regenerating massage as a primary way to afford longevity. The technique involves special grips and strokes to the tips of the toes and fingers. The massage removes any sense of nervousness and irritability, eliminates stress-inducing toxins and improves the quality of sleep. The volume of the Ayurvedic oil used during the treatment totals up to 1 litre.
HASTA ABHYANGA – Ajurvedic Hand Massage
This massage activates what are known as the marma points, i.e. the physical and energy centres of our body. Marma points are places through which prana, or life-giving energy, flows. This massage stimulates healing processes and is soothing and relaxing. In India it is also widely used to alleviate arthritic or rheumatic pain. The massage starts with the hand being gently washed with in water with a drop of essential oil added, to induce inner calm and balance. Peeling with extracts of pomegranate grains is followed by a sesame oil massage which activates the marma points, in which toxic substances, tension and negative emotional energy accumulate. The gentle activation of the marma points is followed by a hand mask with a warm wrap.